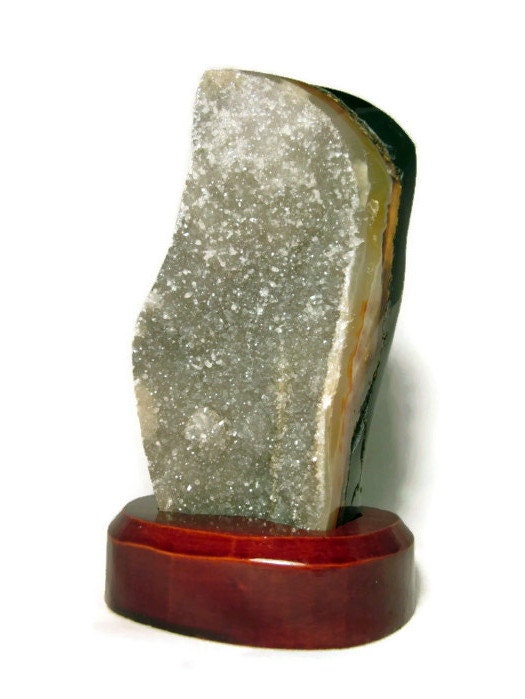 Agate is a birthstone of the month of June. According to folklore, agate placed at the head of your bed is said to bring rich and deep dreams. The agate is associated with the Heart chakra, and the Sun Sign of Virgo.
In ancient times, it was believed that carrying a piece of agate would make a warrior strong, courageous, and victorious in battle.
This ornament is 5.5" tall by 3&quo...
Click Here to Visit My Etsy Shop!