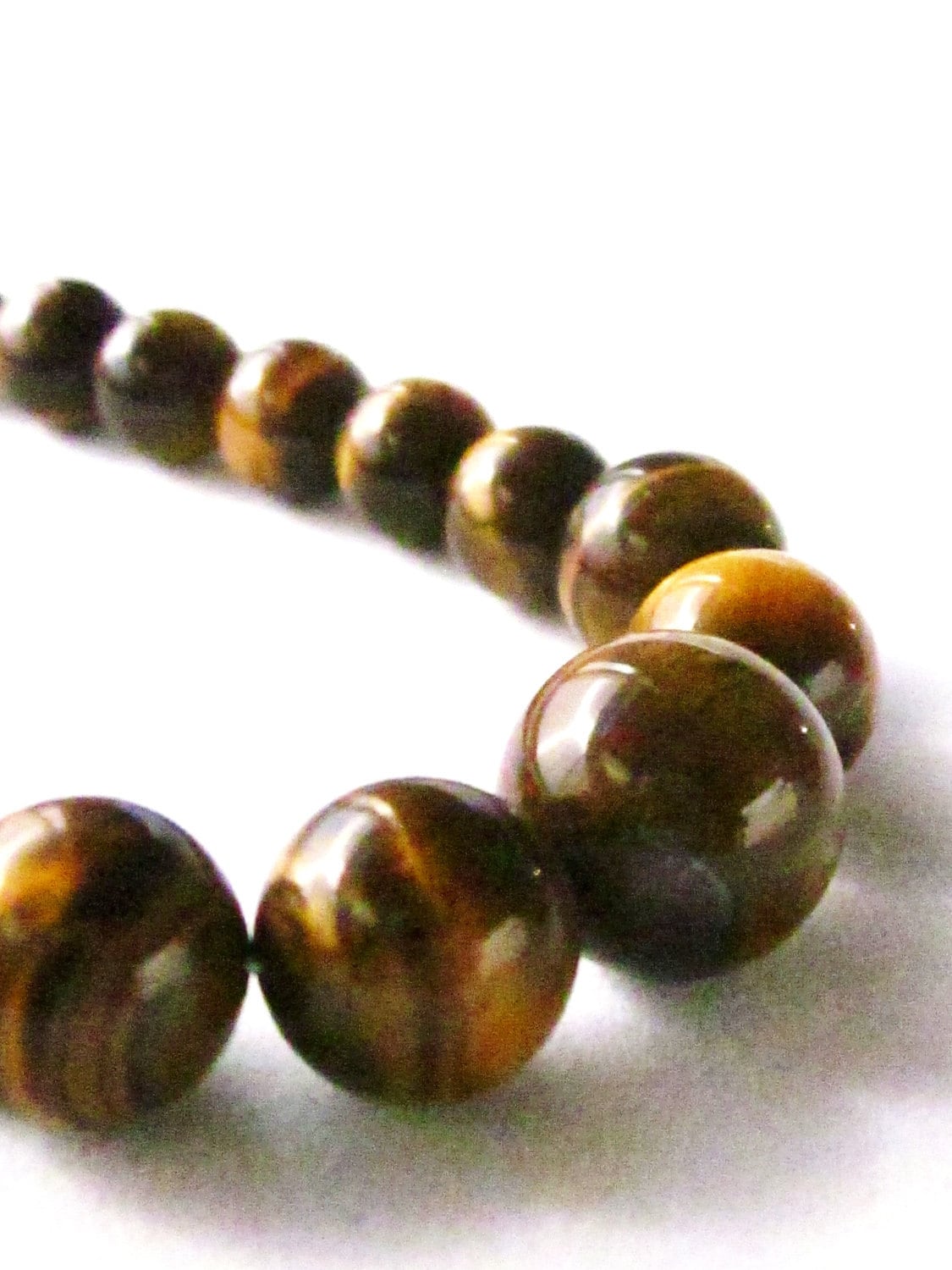 Most Tigereye comes from South Africa. This beautiful, warm, glowing brown stone is said to inspire positive energy on even the gloomiest of days. Thought to bring good luck and protection from the 'evil eye' to its wearer.
19", with gold plated barrel clasp.
Click Here to Visit My Etsy Shop!