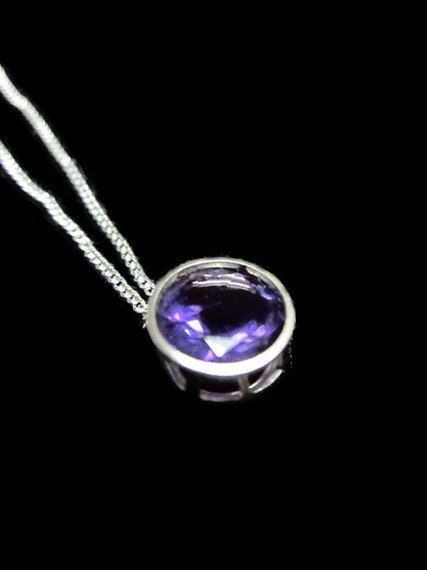 This beautiful, glowing, faceted amethyst pendant is mounted in a sterling silver slide setting and strung on an 18" delicate sterling silver chain.
Since ancient Greece, Amethyst has been traditionally worn to guard against drunkeness and to instill a sober mind. The Greek meaning of the word means 'without drunkenness'.
Amethyst is the birthstone for February, and is South Carolina's state gemstone.
Nice 'birthday present for her', gift for mom, (together with flowers?) or Christmas gift idea.
Ships to US, UK, Australia, Canada and New Zealand.
Click Here to Visit My Etsy Shop!