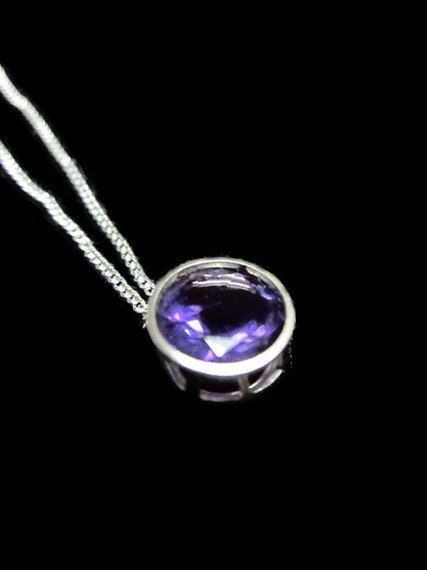 This beautiful, glowing, faceted amethyst pendant is mounted in a sterling silver slide setting and strung on an 18" delicate sterling silver chain.
Since ancient Greece, Amethyst has been traditionally worn to guard against drunkeness and to instill a sober mind. The Greek meaning of the word means 'without drunkenness'.
Amethyst is the birthstone for February, and is Sou...
Click Here to Visit My Etsy Shop!