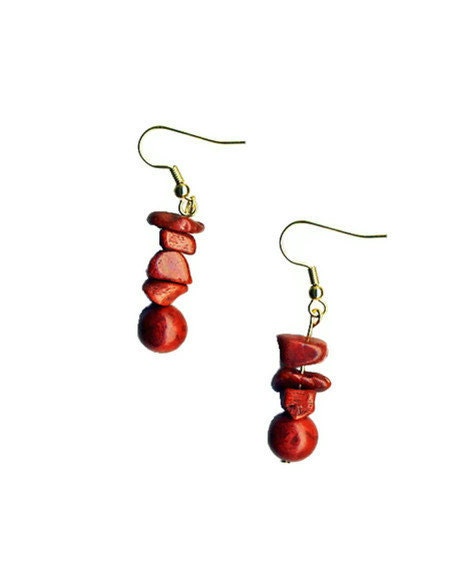 Ancient Egyptians, Phoenicians and Romans all used coral as a method of currency and trade. Some ancient societies believed that ships needed to have coral on board as a defense against lightning. Coral has even been found on artifacts dating back to 3,000 B.C.
Earwires are gold plated surgical steel. Earrings are 2" long, 1/3" wide. Coral is dyed.
Click Here to Visit My Etsy Shop!