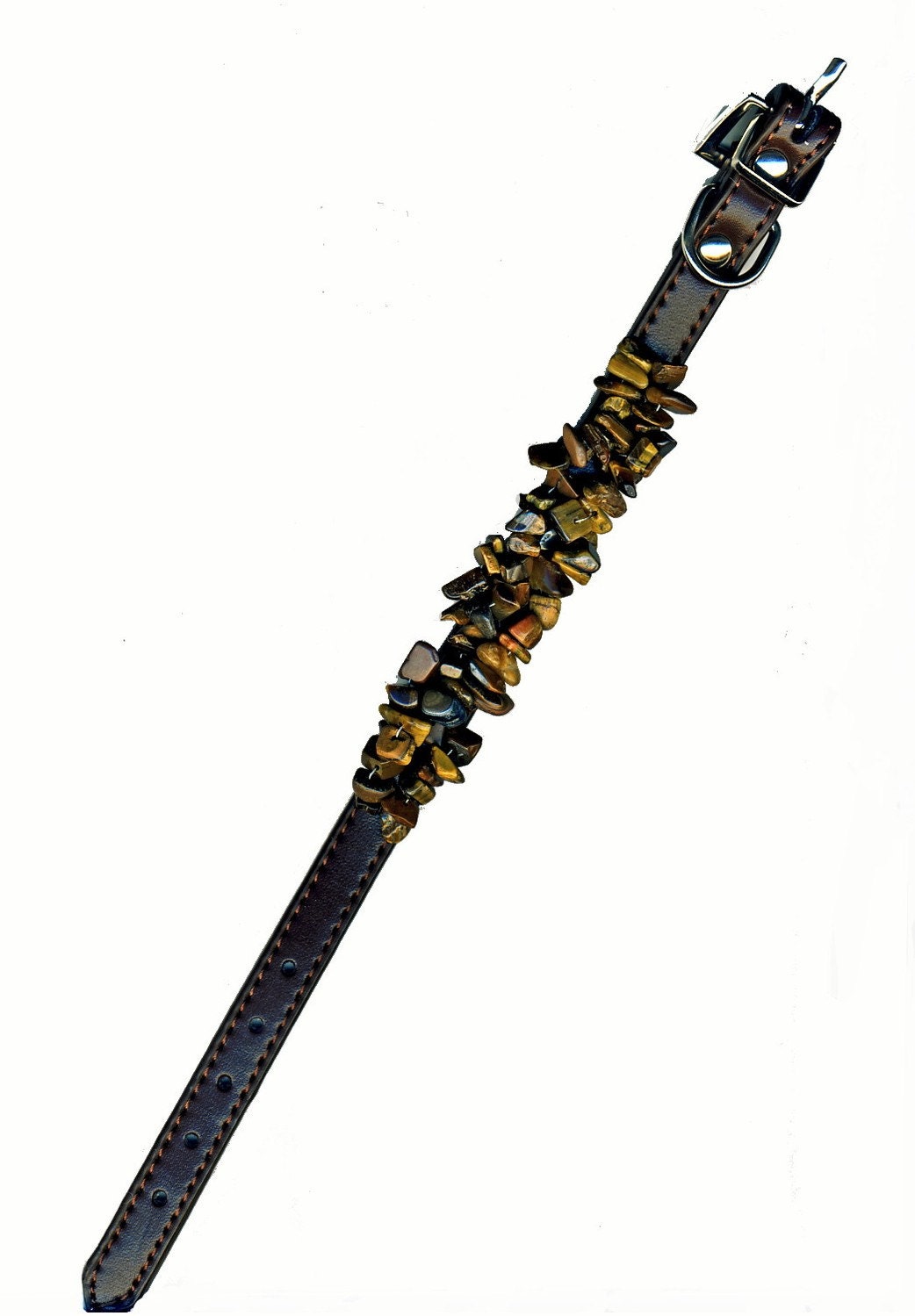 Movement dramatizes the chatoyant effect of the contrasting golden and brown bands of natural tigereye gemstone. This stone is from South Africa. Small milk chocolate-brown leather collar is 11x1/2-inch, and fits cats or dogs with neck sizes from 8 to 10 inches.
Nice Christmas gift idea.
Click Here to Visit My Etsy Shop!