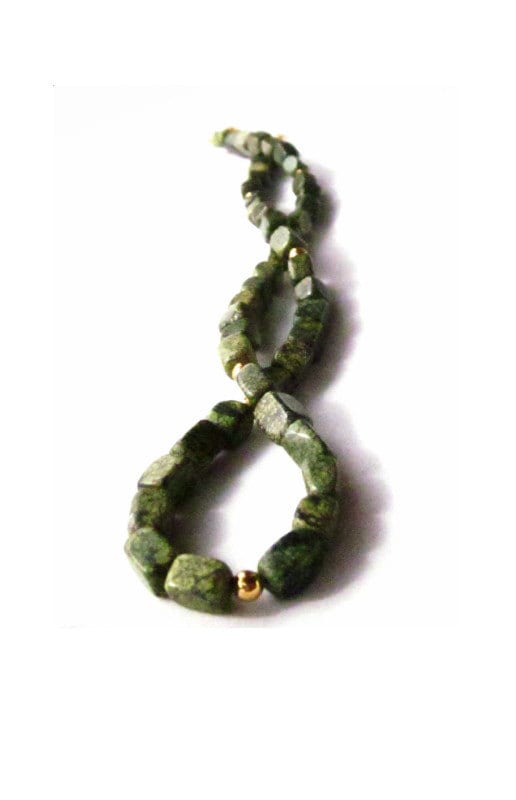 Russian serpentine has attractive black and green snakeskin-like patterns. This dark green serpentine stone is found in Russia.
Serpentine is a Gemini birthstone. Wearing serpentine is thought to help to ease mental and emotional imbalances, assisting one to feel more stable and grounded.
Ancient people believed that carrying anything made from the mineral serpentine would offer protecti...
Click Here to Visit My Etsy Shop!